Physical Education & Sport
For I can do everything through Christ, who gives me strength. Philippians 4:13
Since September 2013, our School has received extra sport funding through the Sports Premium.
We intend to use the money to:
improve the confidence amongst staff in the delivery of high quality PE lessons across school
improve the quality and variety of curriculum PE delivered in school.
raise levels of participation and attainment in PE and Sporting Activities.
broadening the quality and range of extra curricular activities offered to pupils
improving our resources
We feel that this is the most effective and efficient way for the funding to have a long lasting and positive effect on future learning and physical development of our children within our school. The money will be used so that all children benefit regardless of sporting ability, that children are given the opportunity to compete in sporting activities and that staff have access to training opportunities and continued professional development.
In order to use the funding effectively in our school we are committed to developing Physical Education and competitive sport. In our school we are using this funding by working with a series of professional partners, primarily including our feeder high school, St Wilfrid's Catholic High School and Sixth Form College and Wakefield School Sports Partnership.
Sports specialist teachers and coaches are working alongside class teachers in lessons as well as sports for after school clubs. In this way, our children are gaining new skills and experiences and teachers are learning new techniques and knowledge to aid their professional development in teaching sport and PE.
Aims:
Increase the amount of competition sport in which our children participate;
Make links to other community sports providers;
Develop additional clubs and activities for children, outside the curriculum;
Encourage our children to improve their leadership skills through sport;
Give extra support in PE to our more able and talented children and include those with special needs in sport;
Focus on supporting Pupil Premium pupils to benefit by supporting their attendance at after school clubs.
The long term aim is higher quality lessons and improved learning for all children.
See the Sports Premium Action Plan for how we specifically intend to use the extra money on the right hand side of the page.
We have been awarded the following School Games Marks:
SPORTS PREMIUM ACTION PLANS
CURRICULUM PHYSICAL EDUCATION
The school has a variety of indoor and outdoor facilities for PE, sport and outdoor education. We believe that all children can find enjoyment and satisfaction from partaking in physical activity.
We offer a good range of sports within the curriculum, with this being supplemented by the offer of after-school sporting clubs and visits by local coaches and instructors.
Our aim in teaching Physical Education at school is to:
develop physical skills, habits and interests that will promote healthy lifestyles;
develop positive attitudes to physical endeavour including perseverance, fair play and sporting behaviour, and the ability to cope with success and failure;
learn how physical exercise affects the body;
understand the need for safe practice in physical activities and know how to achieve this.
Pupils undertake a range of physical activities throughout the year. In addition to at least two sessions of PE, pupils have opportunities to take part in after school activities to develop their skills, maintain their fitness and to enjoy sport in a social context.
In Upper Foundation Stage, pupils spend time learning basic skills involved with travelling and using equipment, and improving hand-eye co-ordination. Within Key Stages 1 & 2, pupils move around a series of activities, changing each half term. These include games (netball, basketball, hockey, tag rugby and football), gymnastics activities, dance, athletics and Striking & Fielding games (cricket and rounders).
SPORTING VALUES
Through our PE, Sport and Competition, we aim to teach our children to demonstrate the following sporting values linked to the School Games 'Spirit of the Games':
Determination: Keep going no matter what. Determination is about the journey you go on to push yourself and achieve your dreams. Have the mental strength and the self-discipline to overcome obstacles, commit to your goals and keep working every day to become the very best you can be. Don't hold back!
Honesty: With others and with yourself. Have the courage to do the right thing. Be truthful and promote fairness in every situation.
Passion: Giving it 100 per cent, putting your heart and soul into whatever you are doing and never giving up. Care about what you do and the people around you, and approach each opportunity with enthusiasm and positivity.
Respect: Treating others politely and with understanding. Accepting life's 'ups and downs' with grace. Respect every day, in everything you do and for everyone around you.
Self-belief: You've got to believe to achieve. Have the self-belief and confidence to succeed and reach your personal best.
Teamwork: Treat everyone equally, support each other and work together to have fun and achieve. Celebrate each other's success. Be a good friend and a positive team player in school, sport and life.
BKCAT Virtual Netball Competition
Congratulations to Year 5 who entered the Virtual Netball competition, showing excellent skills in passing, shooting and moving. We were able to score more points then any other school, winning the competition outright. Well Done Year 5!
BKCAT Virtual Football Competition
Congratulations to Year 5 and 6 who entered the Virtual Football competition, showing excellent skills in passing, shooting, dribbling and ball control. The competition came down to HFSM and St Benedict's, with HFSM winning by 2 points. Well Done Everyone!
5 Towns Virtual Cross Country Competition
Year 5 and 6 entered the 5 Town competition, with everyone trying their hardest to achieve. Overall we had one girl finish 3rd in Year 5 and one boy finish 1st in Year 6. Well done to all our runners.
BKCAT Virtual Cross Country Competition
Congratulations to Year 5 who entered the Virtual Cross Country competition, showing excellent determination to keep going. Overall we finish 5th. Good effort Year 5.
HIGH 5 NETBALL TOURNAMENT
Venue: St Wilfrid's Catholic High School
Date: 4th March 2020
Well done to our two netball teams who played against the other BKCAT schools at St Wilfrid's. The Green team played really well, winning one game, whereas the Red team made it all the way to win the final, becoming BKCAT Champions.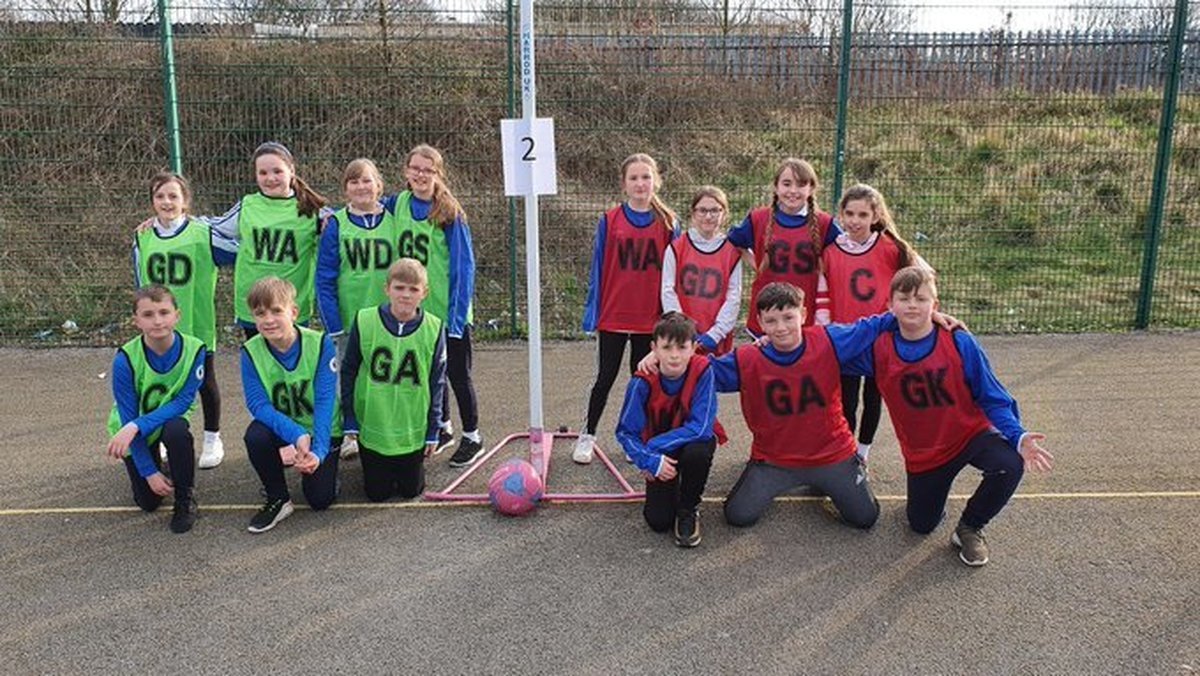 Venue: St Wilfrid's Catholic High School
Date: 4th December 2019
Year 4 went to St Wilfrid's to take part in the Skipping Festival. They had a wonderful time and did an excellent job with their skills and skip dance.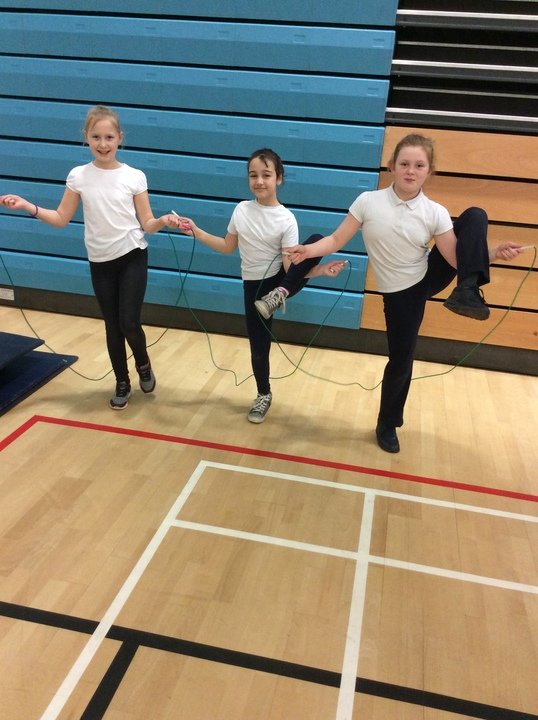 YEAR 5 CROSS COUNTRY
Venue: St Wilfrid's Catholic High School
Date: 3rd October 2019
Our Year 5 children took part in a cross country fun run at St Wilfrid's. The whole class tried their hardest to achieve the best result that they could and to support each other as a team. Excellent teamwork Year 5.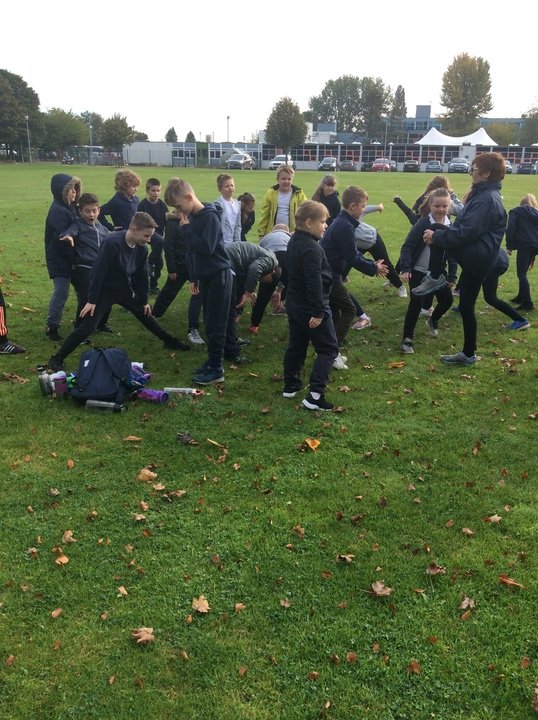 GIRLS FOOTBALL TOURNAMENT
Venue: St Wilfrid's Catholic High School
Date: 25th September 2019
Our Girls Football team followed up the success of our Boys team by finishing in 3rd place after getting knocked out in the Semi-Finals. The girls gave maximum effort in all their games and showed fantastic determination and teamwork. Excellent Job Girls!
BOYS FOOTBALL TOURNAMENT
Venue: St Wilfrid's Catholic High School
Date: 18th September 2019
The Year 5 and 6 Boys Football team went to St Wilfrid's to take part in a tournament against the other BKCAT schools. We played 6 games, winning 3, drawing 1 and losing 2, meaning the final result for our team was 3rd Place Overall. Well done boys!
BKCAT CATHOLIC SCHOOL FOOTBALL TOURNAMENT
As usual, our school hosted the annual BKCAT football tournament. We competed against five other teams, drawing three matches and loosing two. All the children on the team played exceptionally well and one of our players also won Player of the Match in one of our games.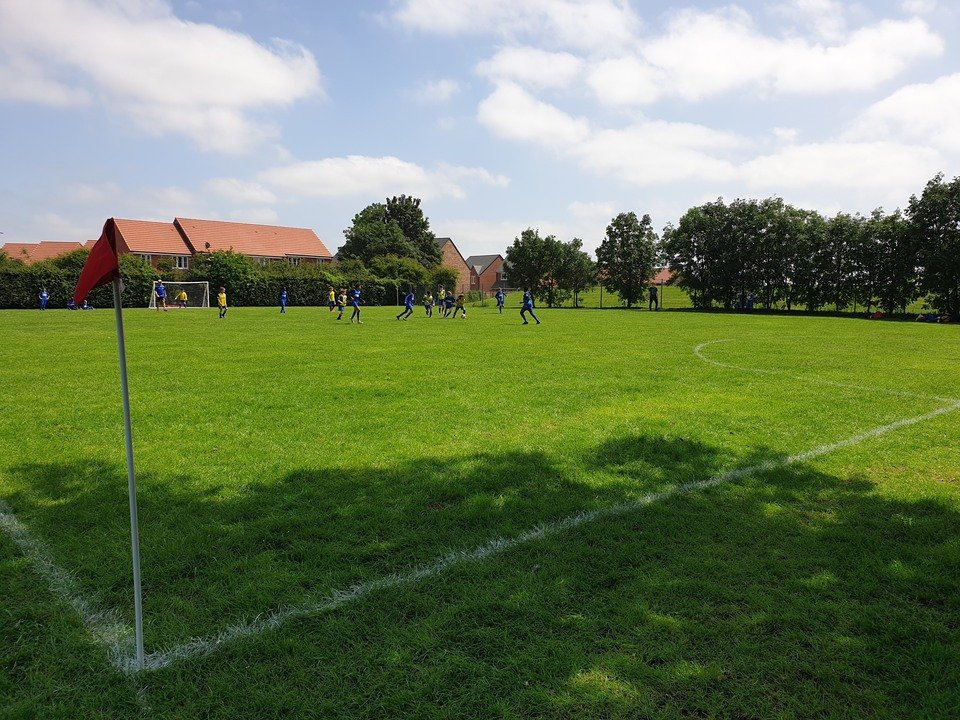 YEAR 6 GIRLS FOOTBALL TOURNAMENT
Well done for your teamwork and effort. We tried our best and enjoyed ourselves.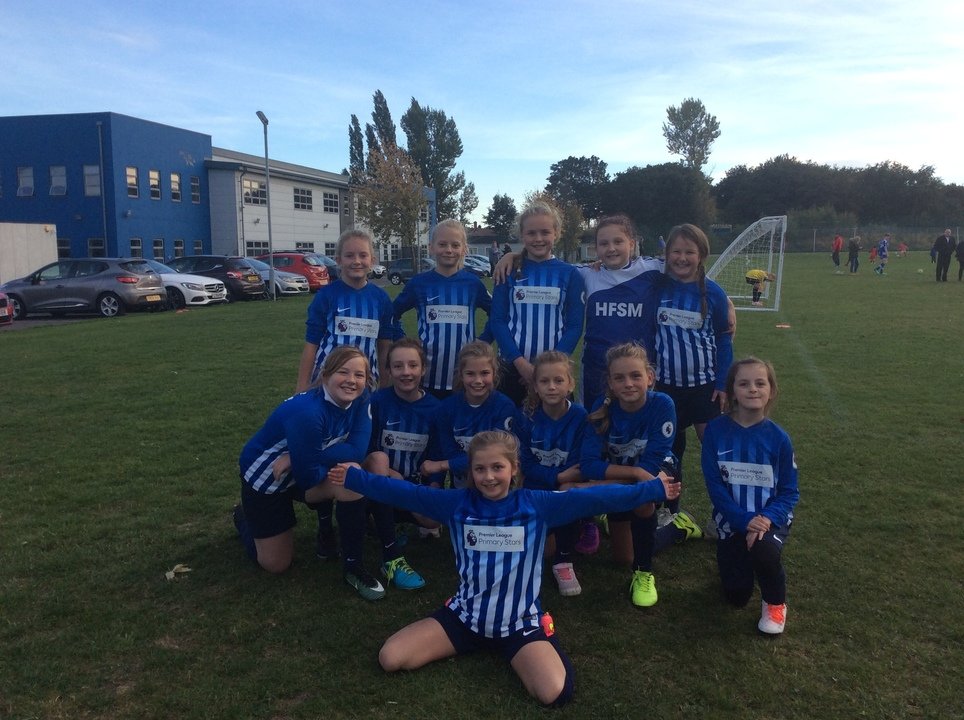 FIVE TOWNS KS2 CROSS COUNTY
Well done to all of the children who took part and congratulations to one of our Year 6 children for finishing first in her race!