Hello and welcome to the year 3 class page. My name is Mr Walpole.
Year 3 is an exciting year: it's the first year in Key Stage 2, for some, a big move up from being in Key Stage 1. There's no need to worry though, there are 31 children in the class with hard working and dedicated members of staff including myself, Mrs Murkin and Mrs Broszko. We are looking forward to learning new things and rising to new challenges. As a class, we celebrate all progress and hard work through rewards and celebrations.
I strongly believe the triangular relationship of parents, children and teachers is necessary for your child's success. For that reason, the school has systems put in place to encourage the beneficial relationship which home-school cooperation can bring for the pupil. If you have any questions you can get in touch with me through the Class Dojo system or by calling the school.
Other Key Information
The school has recently bought into TTrockstars which is a website based on aiding children's development in mental maths and times tables. Each child has a unique log-on and password so their progress and development can be tracked. There is also the opportunity for competition as they can challenge their friends and see who is the fastest.
Year 3 have created their own competition which will be ongoing throughout the holidays. I will try to send out updates via Dojo so that the scores can be tracked. Due to popular vote, the first tournament created will be a girls vs boys. Good luck everybody!!
Reading – I encourage as much reading as possible; reading of fiction and non-fiction, as well as poetry with your child will inspire them and broaden their knowledge. If possible, please set aside as much time as you can for your child to read independently or with a family member each night.
Please note – a comment with a page number and signature should be made every time a child reads at home.
Homework – Homework is given out in homework books on Friday's and should be returned the following Wednesday. Please encourage and help your child complete their homework and leave a comment and/or signature. Please note – homework will include spellings & times tables practice.
P.E. – Children should have an appropriate P.E. kit in school on a Monday and Wednesday. It is recommended that children bring their P.E. kits on a Monday and take them home on a Friday to avoid any disappointment due to timetable changes.
Below is a link to a summary of the curriculum for the current term
We are in our last term of year 3 as we approach the summer holidays.
What are we doing in year 3:
In Year 3, we are having a big push on reading, handwriting and spelling. This is something that can be done at home to help children during school.
We will be having a times table test every Friday now which will consist of different times table sums (3, 4 and 8 times tables). The sums to answer will change weekly.
We enjoyed creating our own Volcanoes using tissue paper to create different textures.
We used drama to recreate Jesus' Baptism
We have been thinking about those who have lost their lives through war and those who are close to us who have passed away. We created our own prayers and prayed for all those people.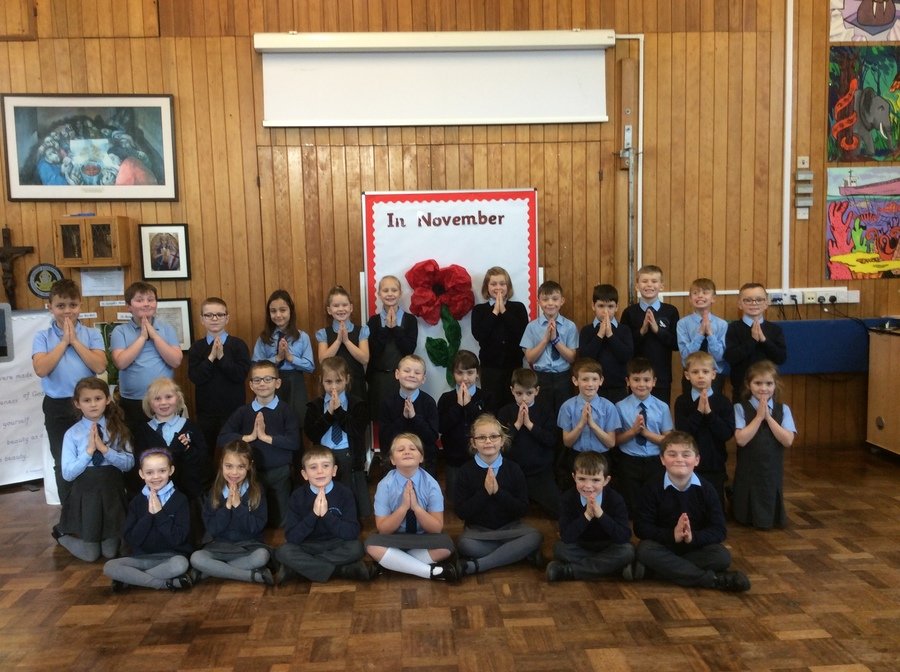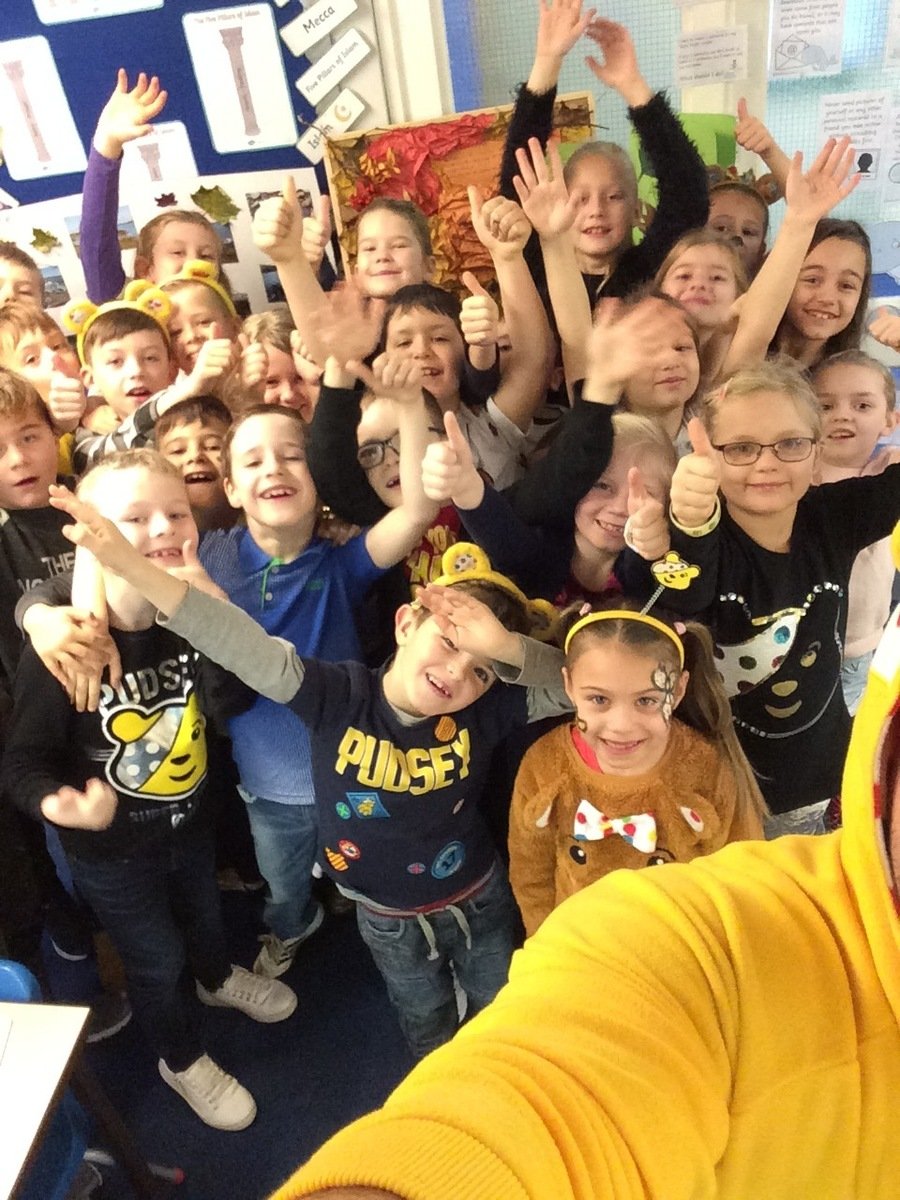 We have learnt a lot during anti-bullying week and we finished it off with an own clothes day to celebrate Pudsey. We had a great day.
We have been doing lot's of art activities this week in our last week before Christmas!
We even finished with a class picture together. Our last class picture of 2018!!
OUR GUITAR PERFORMANCE WAS AMAZING!WE HAVE WORKED HARD ALL YEAR AND DID A PERFORMANCE FOR THE PARENTS, KEY STAGE 1 AND EYFS.
MR WALPOLE WAS REALLY PROUD OF US AND SO WERE OUR PARENTS. HERE ARE SOME PICTURES AND A COUPLE OF VIDEOS OF WHAT WE HAVE BEEN LEARNING.
Our coding lesson was fantastic!
We loved our athletics day and St Wilfrid's. We had lot's of fun and worked our socks off!!
We used paint, paper plates and bun cases to create our poppy art. We loved getting creative!!
We also made some absolutely fantastic prayers to remember those who have passed away.
We have been learning some French words for our bodies this week. The children worked hard and loved learning a new language. See if your children can remind you of what they have learnt?
Year 3 led the collective Worship during assembly and did an amazing job. We especially enjoyed singing 'If your happy and you know it'.
We loved our winter art day. We created some outstanding pieces of art which involved tissue paper and painting. We also created our own snowflakes.
Mathletics has been set up and each child has their own username and password which can be found in their homework books.
Type Mathletics into google or go to uk.mathletics.com and log in. There are many activities to do to support each child's development in numeracy.
TT rockstars is a new times table practice website that is enjoyable and fun for children. Please encourage your children to go on this and become quicker.