Collective Worship
The Lord is near to all who call on him, to all who call on him in truth. Psalm 145:18
Collective Worship is a core aspect of our schools catholic identity. The importance of spending time in the presence of God has been fundamental the the Catholic way of life for centuries.
Here at Holy Family & St Michael's, we ensure that our children have broad and varied opportunities to experience God through prayer and worship.
Whole School Collective Worship
Our whole school comes together at least three times a week for worship.
On a Monday's, Mrs Cade shares the weekends Gospel with us, reflecting on its message for us today and we share our prayer focus for the week.
On Wednesday's, Mr Harris or Miss Jackson share with the school the statement of the week from Statements to Live By.
On Friday's, our school meets together again in celebration of the past week. This assembly incorporates an element of Collective Worship, focussing on living life as a disciple of Jesus.
Statements To Live By
Statements To Live By aims to "Nurture human wholeness, through the distinctive Catholic Tradition". The Statements are based on nine guiding principles, rooted in our Catholic Christian Faith. They ensure that children and young people are given opportunities to:
Hear the Christian story and encounter the person of Jesus.

Understand their uniqueness as made in the image and likeness of God.

Experience a sense of belonging within a range of communities, including the local Eucharistic community.

Know, appreciate and understand the importance of social justice.

Know that our limitations are also opportunities for growth.

Understand the connection (wisdom) between knowledge and living.

Know that everything has the opportunity to reveal God's presence to us ie to see the divine in the ordinary.

Forgive and be forgiven, to reconcile and be reconciled.

Experience fun, humour, imagination, creativity, play and excitement in life.
Class Based Collective Worship
Each class is given several opportunities to pray throughout the day, with one on these being a longer, more formal Collective Worship. Children are taught a range of Catholic prayers to be used in a range of different situations. The children within the class are given the opportunity to plan and lead Collective Worship with the support of the class teachers.
Celebrating the Epiphany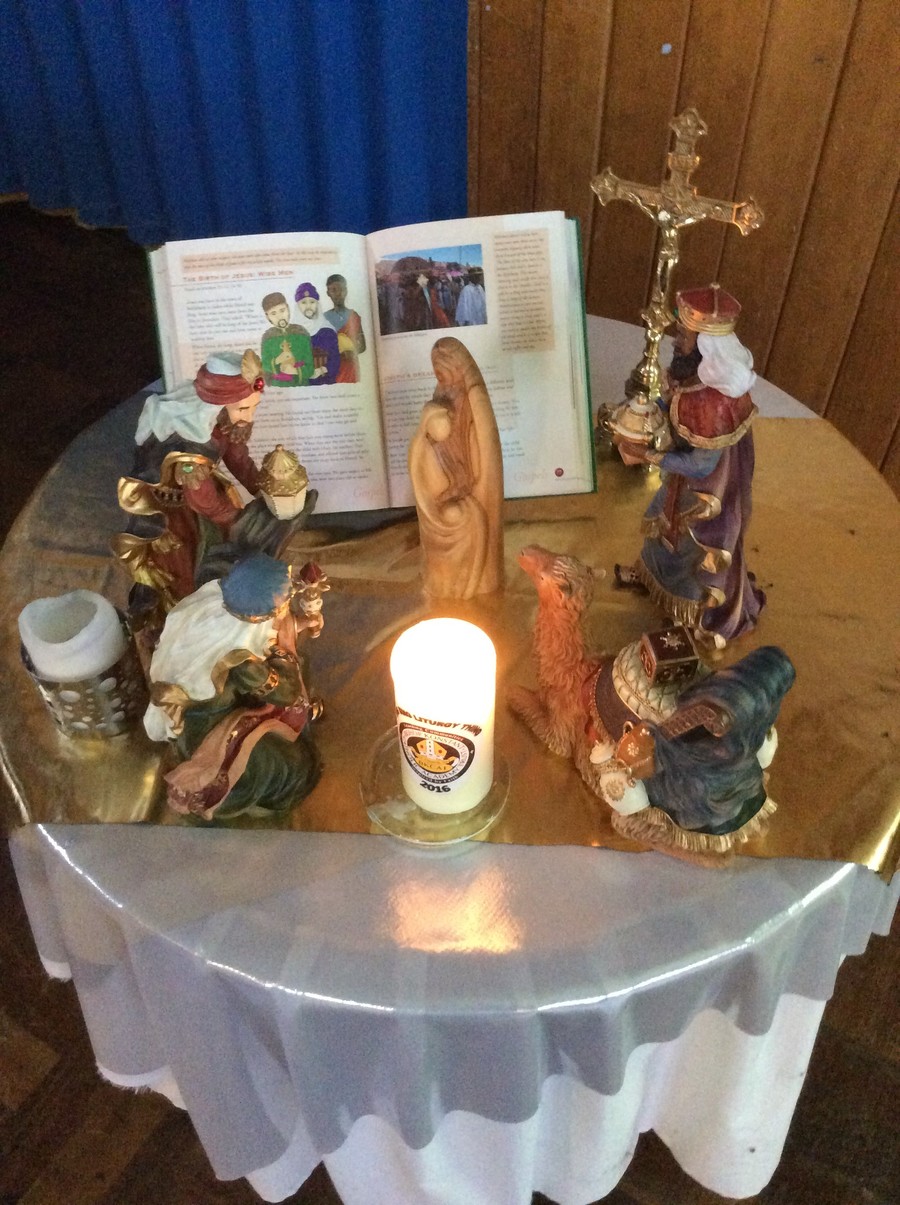 Advent Wreaths
Parents and carers joined representatives from each class to make the advent wreaths for the school and classrooms.
Feast of Corpus Christi
Fr. Simon led Mass and benediction followed by a procession in celebration of the Feast of Corpus Christi.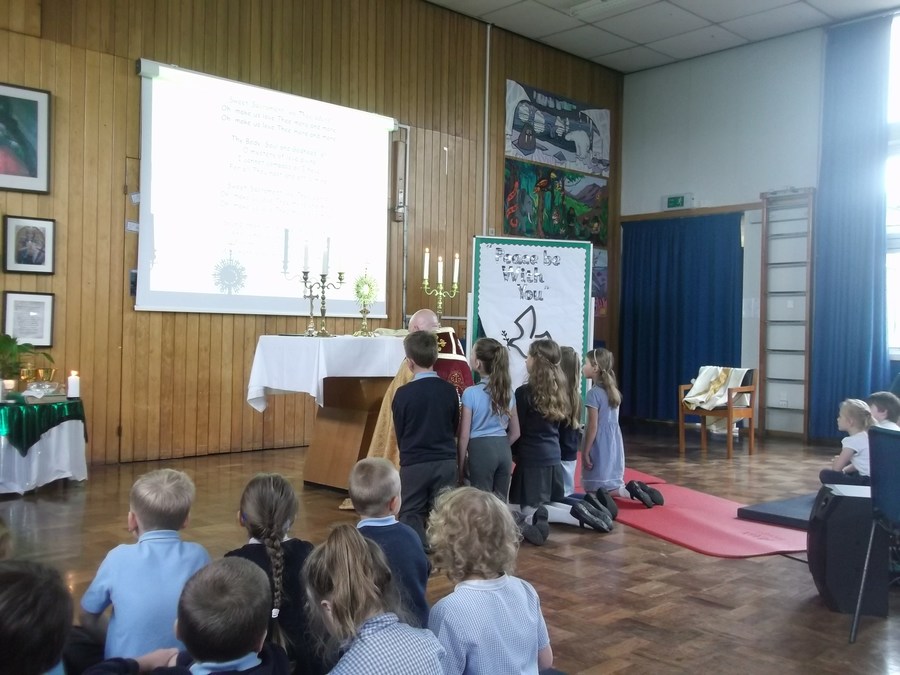 Pentecost
On Friday we celebrated Pentecost by making and flying kites
Reading of the Gospel Outside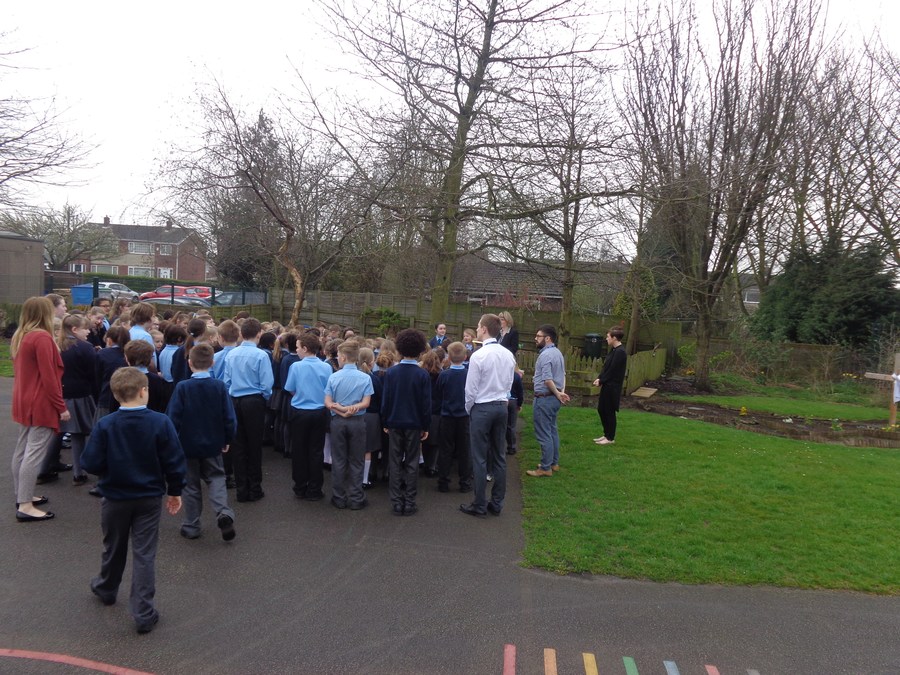 Year 5 Advent Liturgy
Year 4 Advent Liturgy
Crowning of Mary Procession
We came together with Father Simon and families/parishioners to celebrate the crowning of Our Lady. We processed together through school and finished in our prayer garden celebrating Jesus' mother.
Stations of the Cross
Lent
Christingle
Year 6 Statement liturgy
Collective Worship - Year 5
Celebration Assembly
Friday's assembly celebrates the achievements of the children (and Birthdays!). Parents and Carers are welcome to attend.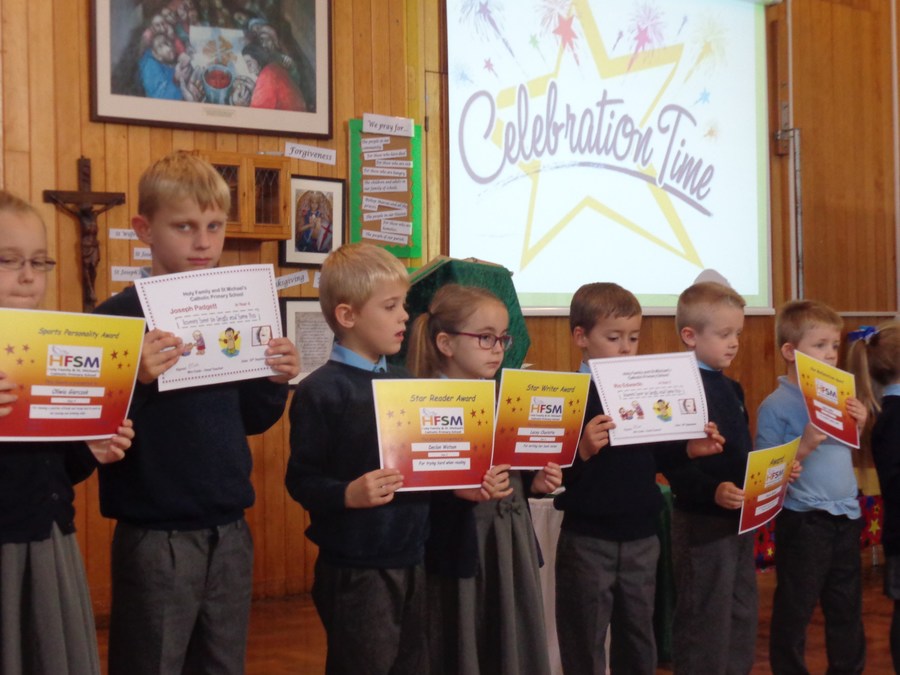 Statements to Live by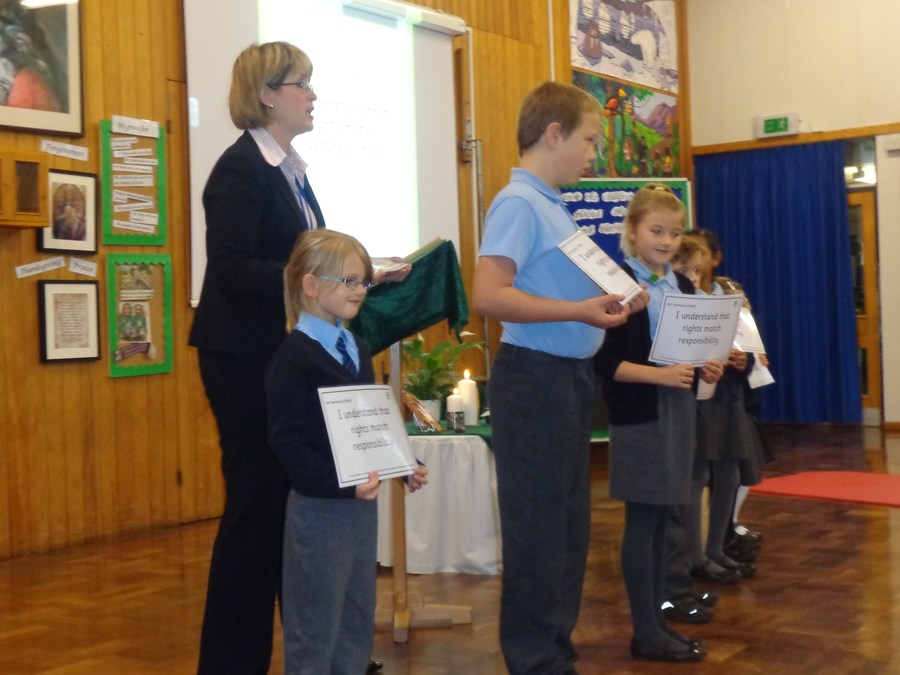 Lenten Prayers
Lenten prayers took place in the school prayer garden